Hypnotherapy in Southend-On-Sea, Essex
Rob Fairhead
After a career in management Banking, I embraced a change in career, in line with the important discoveries I was making in my personal life at the time.  I went through therapy of my own, which I feel gave me an invaluable understanding of what it is like to feel at "rock bottom", and also what it takes to push through to a better life than ever before. When you can look back and say, "I have no regrets", then you know you're there! 
It was my own experience that encouraged me to become a therapist.  I am passionate about helping other people to achieve the life they deserve to live.
I trained at the highly accredited 'Essex Institute of Clinical Hypnotherapy and Psychotherapy' with the amazing world-renowned Terence Watts, qualifying in 2004 and then went on to take further advanced qualifications.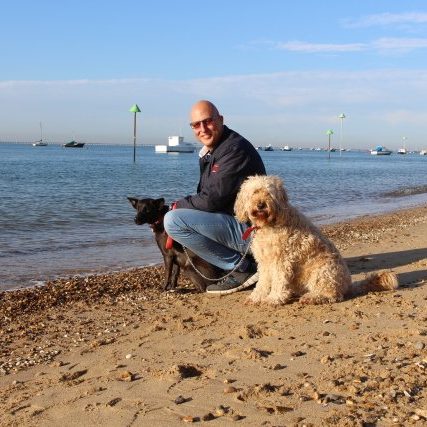 More recently I have been training with Andy Harrington, World Inspirational 'Jet Set Speaker', qualifying to be a professional public speaker, so that I can Reach-out (pardon the pun!) and help as many people as possible.
I am a very confident and experienced, professionally qualified Clinical Hypnotherapist and Psychotherapist, MAPHP, (ACC.), DHP (Adv), MNRPC (Acc.), MIBWRT and SymbioDynamics Consultant, working with most mind-related matters.
I run a very successful practice from my private and comfortable consulting room in Southend on Sea, helping clients with Psychotherapy & Hypnotherapy in Essex and the South East of England.
I would love the opportunity to help you, to release you from your past and improve your life so you can start living it to the full.